Oclean is on everyone's lips lately and never better said. The brand with its new revolutionary toothbrush Ocelan X which features a screen on the front has swept crowdfunding and is crowned as a success story of Xiaomi's Youpin platform.
Here you can buy it
Oclean X Smart Toothbrush
Ocelan X is unique toothbrush
The personal care industry is growing year after year at a good rate, this is one of the factors why Oclean has developed its range of products, experiencing growth of up to 90% in recent years and they hope to reach 100% this same year.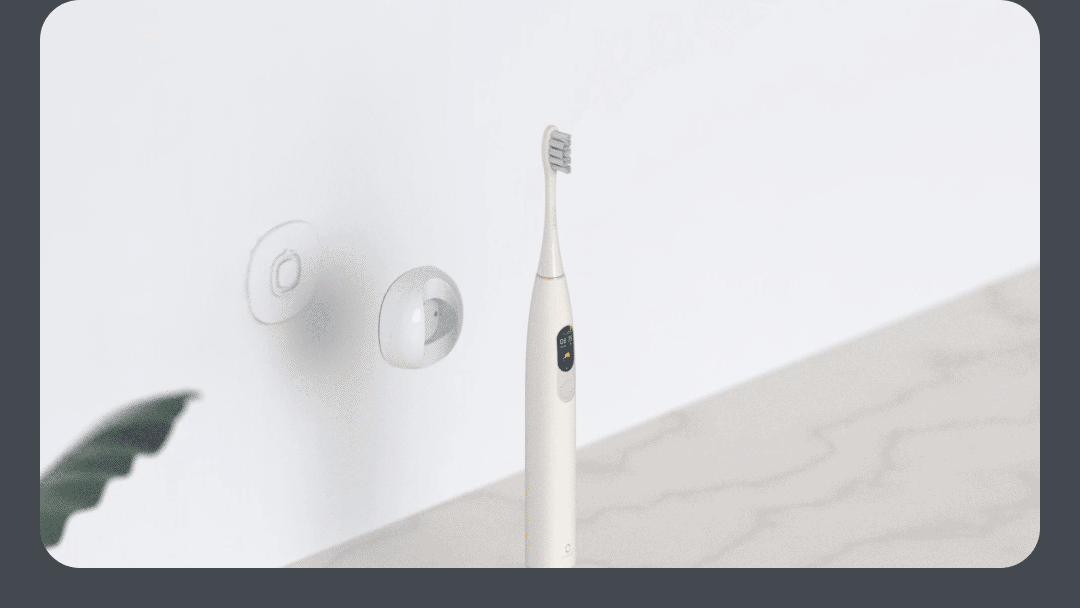 In this sector whose prices for oral care are not usually very high, Oclean has focused on offering the best quality / price ratio to face brands such as Oral B. That is why today they have officially presented the first toothbrush with a screen tactile.
The Oclean firm belongs to Huami, owner of the Amazfit brand and manufacturer of the Mi Band, although it is diversified under another company called Yunding information technology. She is also a collaborator on Xiaomi's Youpin platform with its oral hygiene products.
With this new product he intends to improve our hygiene by providing us with a smart toothbrush that adapts to our use and offers us advice and improvements thanks to the information shown on the screen. We could say that it teaches us to clean our teeth properly.
Oclean X toothbrush is capable of monitoring 1500 brush positions per minute as well as the pressure we exert on our teeth and gums. All this information is processed and it is able to give us all the details thanks to its mobile application, apart from showing the basic information on the screen.
In addition, on its screen we will be notified when we must change the head, configure the person who is using the brush and be able to modify the vibration that has a total of 32 levels.
It is powered by an 800 mAh battery that will give us a duration of up to 20 days. It includes a magnetic charging base that will allow us to fully charge it in 2 hours. It has 4 cleaning modes: basic, whitening, massage and sensitive cleaning , so that it fits all our needs.
It has a speed of 40,000 rpm with a torque of 220 gf / cm , it has IPX7 protection and its total weight is 99 grams . We can connect it to the Oclean app to see all the detailed information thanks to Bluetooth 4.2 BLE connectivity (compatible with iOS 8.0 and Android 4.4).